---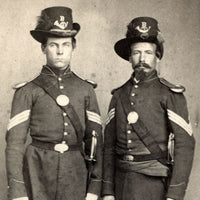 2-year subscription to the print edition of Military Images magazine. You'll receive eight quarterly issues, 80 pages, full color, mailed in March, June, September and December. Your issues will be mailed first-class instead of the standard periodicals rate—a substantial increase in delivery times!
Is this a gift for a family member, friend, or perhaps a library, historical society or other organization? If so, please enter the appropriate contact information and address in the "Special instructions for seller" box in your cart.
If you prefer to pay by check, please send it the appropriate amount payable to:
Military Images magazine
PO Box 50171
Arlington, VA 22205
Questions? Contact us at militaryimages@gmail.com or 703-568-1616.